2001-ongoing



Printed Cards


Cards 135 x 135 mm, envelopes 140 x 140 mm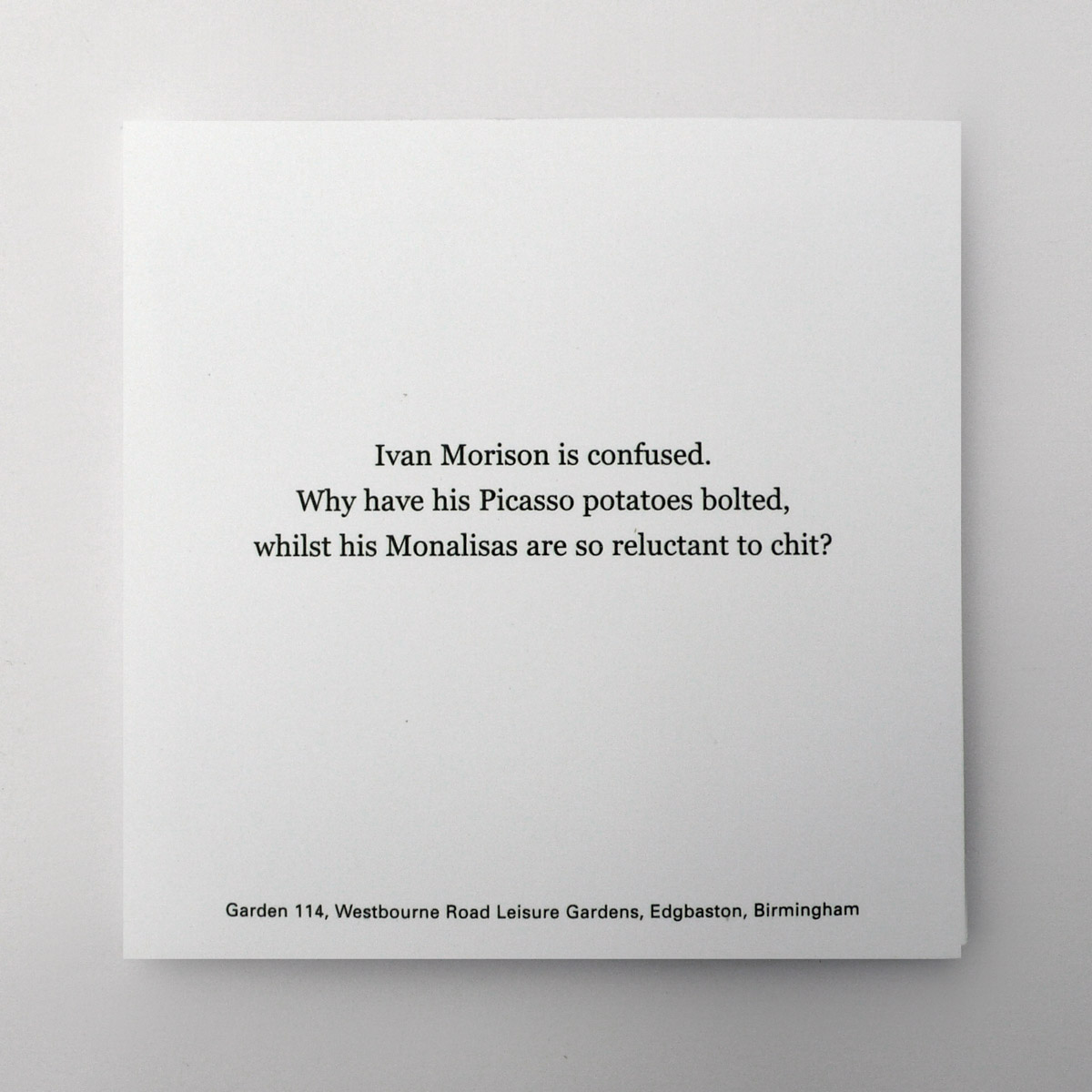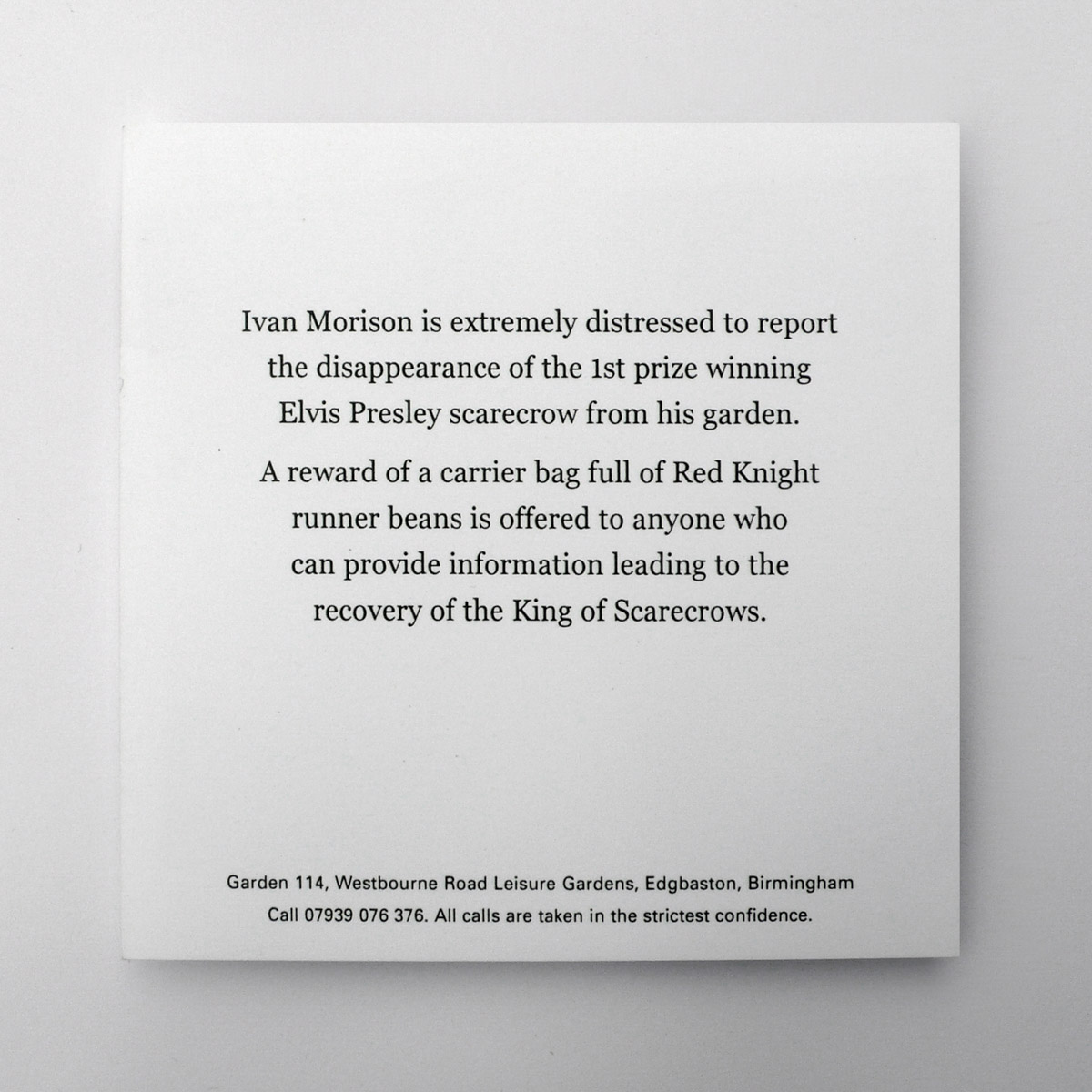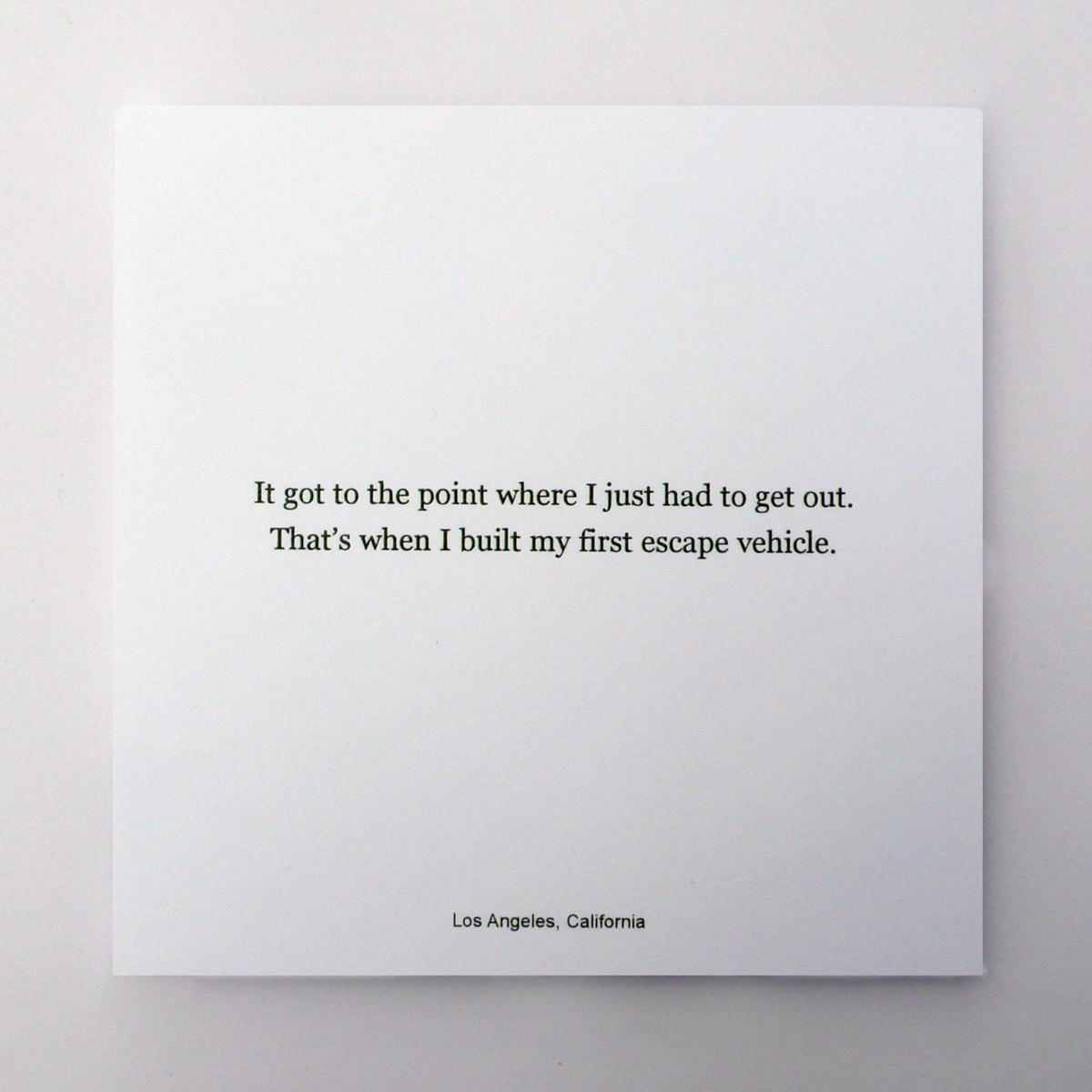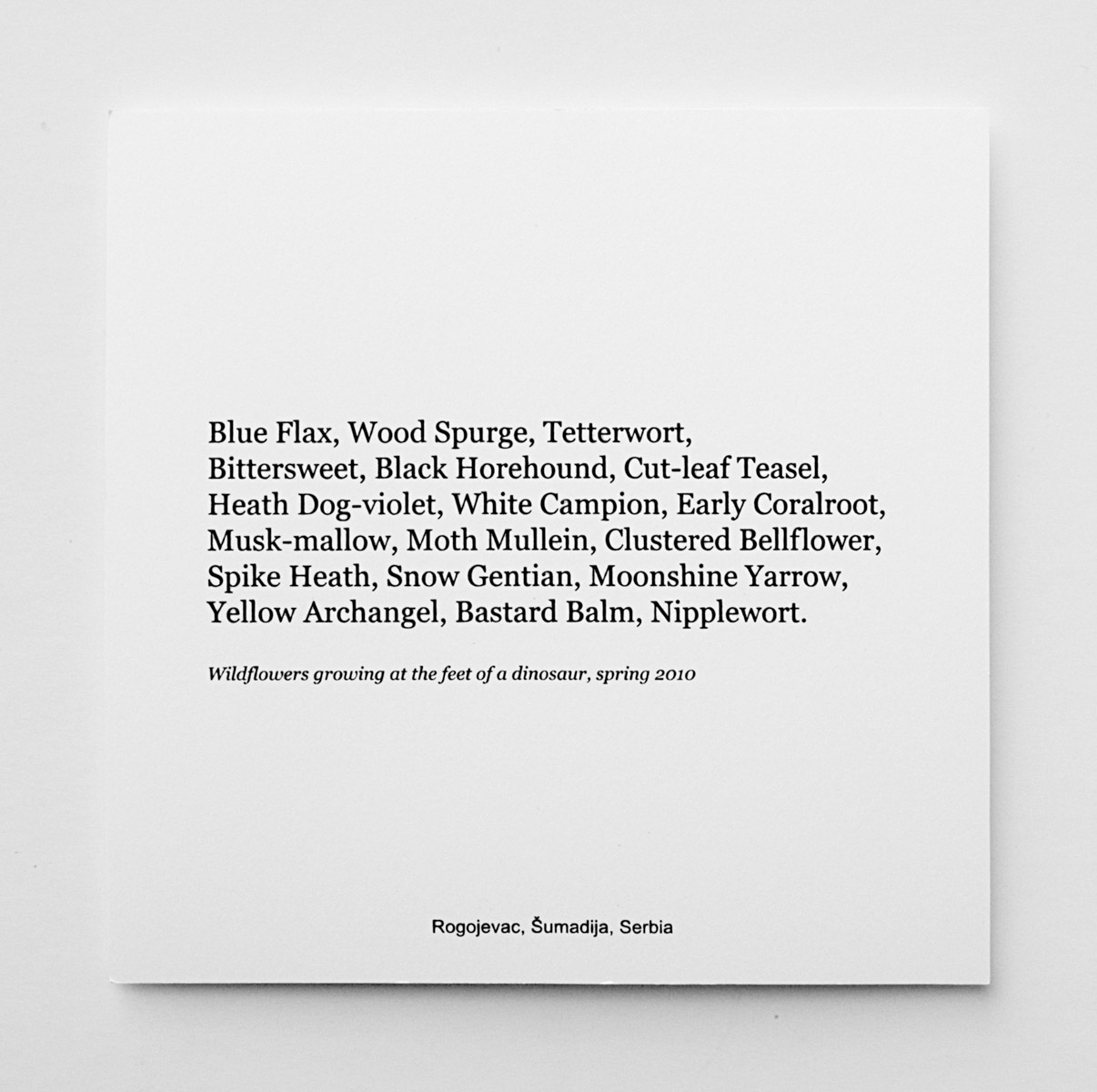 This in itself is a continuation of the dispatches from Ivan's Birmingham allotment, reports of the progress of his horticultural endeavours, triumphs and disasters alike. Between 2000 and 2002, dramatic gardening narratives were presented as telegraphic but evocative texts printed on square cards measuring 13.5 x 13.5 cm: 'Ivan Morison is concerned by a powdery mildew that has appeared on his Green Bush marrows.' These functioned as both gallery objects and as posted communications. This format has been assimilated into the transformation of Ivan Morison's practice into that of Mr and Mrs or Heather & Ivan Morison. Six of these cards form part of the material generated from their Global Survey journey, and the practice is continued as an ongoing activity. While their use of narrative messages retains On Kawara's affirmation of presence, activity and existence, these reports also suggest their own instability as documentary evidence. This tension between actuality and fiction permeates everything done in the Morison name--even to the point of needing to ask whether or not these two individuals exist, let alone whether they really do what they do.

Dan Smith, Unnatural histories: Dan Smith on narrative fictions and the archival impulse in recent art, Art Monthly, March 2007.






Since 2001 when they first took on Garden 114 in Edgbaston, Birmingham, cards were posted out to inform recipients of details observed in their leisure garden. Some described the success and failure of various plants and vegetables that grow there; others recorded activities to cultivate the land and others simply but evocatively consisted of lists documenting birds seen, colours emerging. Into open public space, the texts inserted a moment of private observation, sometimes acting like a pause, prompting a quiet personal reflection or an associative memory. The messages acted as a kind of reportage, a strange journalism evoking similarity and difference.
As their practice evolved, so too has their use of this device. No longer exclusively about the garden, announcements have extended their practice and observations to embrace a truly all-encompassing perspective. Occasionally implicating themselves into some foreign scenario in which they were at once a part of and apart from, the Morison's suggested their personal frustrations with or immersion into the daily routines they observed during their research residency of Global Survey. At times the images and events they conjured operated at a detached distance, all the time being presented in the same calm, matter-of-fact language regardless of mode of realisation.

Nigel Prince, 'The World of Heather & Ivan Morison', Foundation and Empire, Article Press, 2004.

Occasionally human life alone attracts [Heather & Ivan Morison's] attention; and once again high drama is communicated in a matter-of-fact report. Hence this printed card text drawn from a news story in Mongolia's most popular newspaper: 'Chinese man stabs wife: A Chinese citizen living in the Songinokhairkhan district strangled himself with a silk thread after killing his wife on July 30. The 45-year-old Chinese woman was stabbed twice by her 52-year-old husband. The couple had been living in Mongolia for many years breeding pigs. They didn't have any other occupation. The police of the district, who found a two-page letter in Chinese, are investigating the case." In presenting this work, the Morisons don't always make it clear whether this peculiar event really occurred, whether its oddity derives simply from the peculiar phrasing or whether they placed the story themselves in the first place. The point is that there is beauty in some of the ugliest human life; the place for art becomes ambiguous.
In 2003, whilst staying in Beijing, the couple completed a series of pieces about various experiences they had when they bought a pair of Java sparrows. The last experience was recorded in the text of one of their printed cards: "Heather Morison is haunted by the horrific death of her two beautiful Java Sparrows. Whilst in the care of Mr Han they were left on the floor, where a yellow weasel chewed through the bars of their cage and ate the terrified pair. Didn't Mr Han realise how precious they were? Ivan is not so upset. Beijing, China". If one was tempted to think that there is an environmentalist agenda to the Morisons' love of the natural world - even an implicit one - then this convinces otherwise. What they are interested in above all is a clash of values. Heather's sentimentality towards the birds led her to value them; Mr. Han's familiarity with them led him to disregard them; Ivan was simply ambivalent.

Morgan Falconer, 'Mr and Mrs Ivan Morison / Gertrude Jekyll and Hyde', Foundation and Empire, Article Press, 2004.