2018, Drenthe, Netherlands



Escape Vehicle #9


Aluminium and yellow PVC, 6.1 µ 4.7 µ 4.7 m
Commissioned by the 'Into Nature' biennial art route, Drenthe,
for the 2018 exhibition Into Nature: Out of Darkness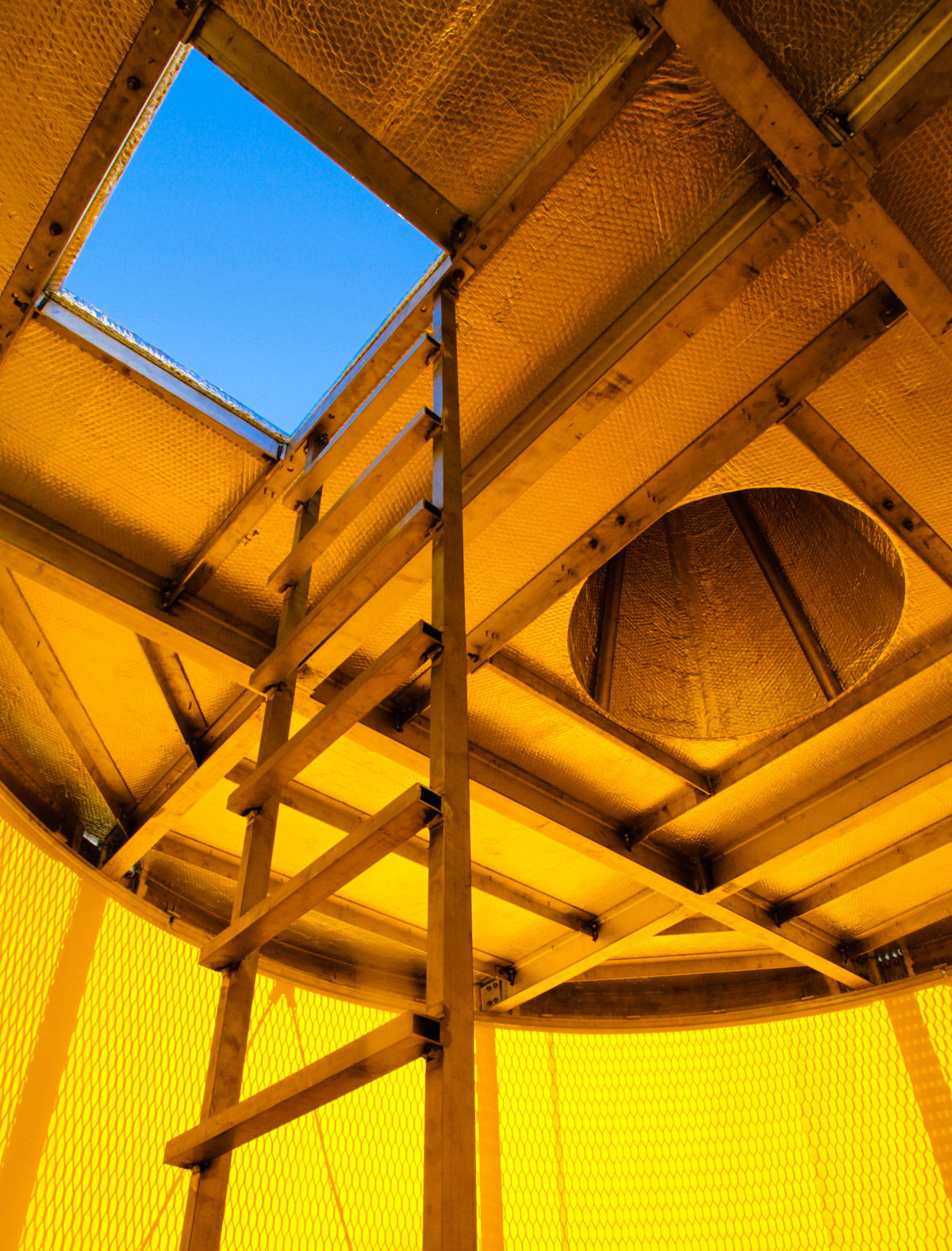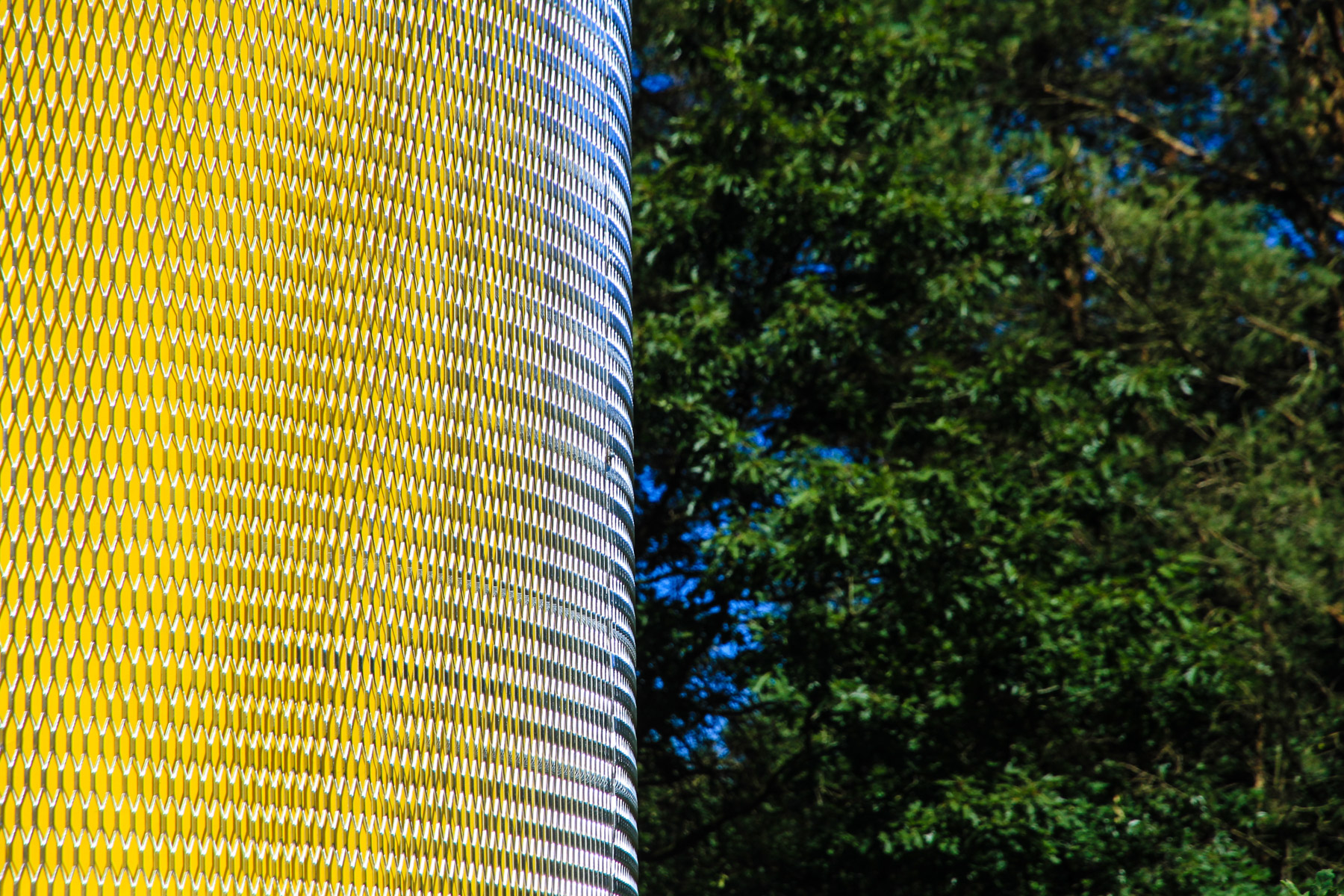 In the middle of woodland in Holtingerveld, in the heart of the ancient landscape of Drenthe, stood a bizarre glowing structure that appeared to have come from another age, perhaps even from another world. Called Escape Vehicle #9, this was the Morisons' lightweight demountable shelter for two designed for an imagined future when nature reclaims the planet, leaving humans to 'tread quickly and lightly on the land they occupy'.

The shelter consisted of a circular existence chamber, for living and sleeping, which was elevated above ground on four pyramidal aluminium legs. The chamber, accessed via a ladder and trapdoor in its underside, was built from a protective outer layer of aluminium mesh and a taut inner weather layer of curving membranous yellow PVC. On its roof or deck was a conical 'navigational buoy' made from bent sheet aluminium.

The pavilion was produced for the 2018 edition of the 'Into Nature' biennial art route through the Drenthe province, entitled Into Nature: Out of Darkness. Described by the artists as a 'primordial landscape', it was the site of the earliest settlers to the Netherlands ten thousand years ago and is one of the darkest places in the country. At night, many stars and planets are clearly visible in the sky from this point.

Escape Vehicle #9 was designed to be slept in overnight by visitors attending the Into Nature: Out of Darkness exhibition. Once inside, occupants found a minimal space that glowed yellow from the circular PVC wall patterned with the shadow of the cagelike exterior. The chamber had a metallic floor, while the ceiling was lined with a quilted foil insulation layer, which helped to maintain a habitable temperature day and night. In the centre of the space was a single living plinth, directly beneath the buoy. A hatch in the ceiling provided access to the deck, from which occupants could view the famous night­scapes of the Holtingerveld, safe from the nature that surrounds them. Those who stayed in the shelter were able to experience at first hand 'the sense of darkness, of solitude, of instability and the possibilities of what is to come'.

In the morning, the interior had a slowly rising intensity of yellow as the sun rose, with rays of light creating ever-changing shadows across the inner membrane. As the day progressed, the yellow illumination became more intense. The glow within the chamber had an enveloping and calming effect, which was emphasized when the occupant emerged into the stark white light of the outside world.

Photographers' credits


All images_ Ivan Morison